Who needs tents on high pressure frame?
Defense and security structures for accommodation of own units, headquarters, technical repair hall, temporary warehouses, etc.
Medical units as mobile field hospitals, including today's tents, are widely used worldwide to treat Covid-19 patients.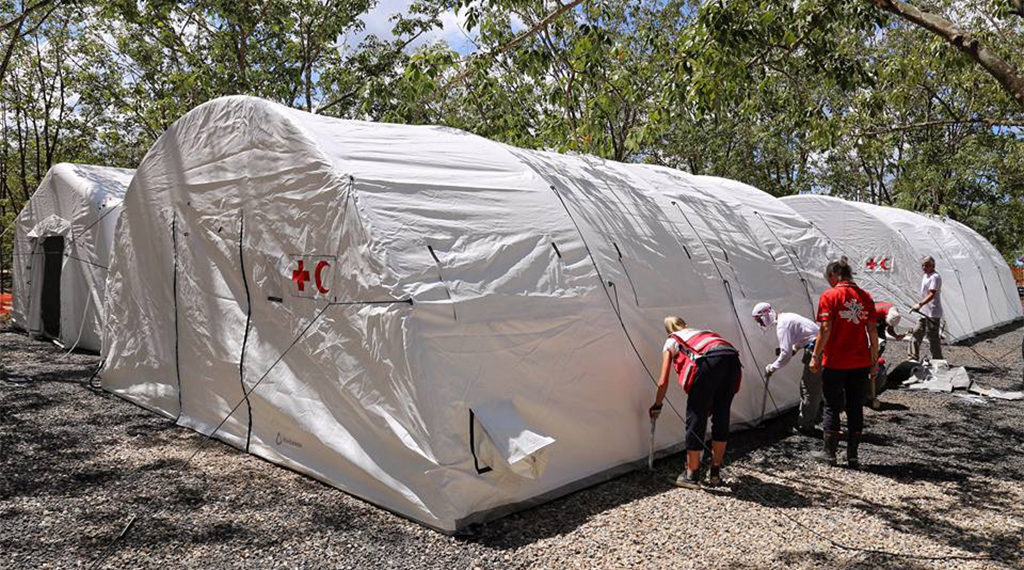 Rescue units for temporary accommodation for victims of natural disasters or wars, refugees, etc
Why Norlense tents?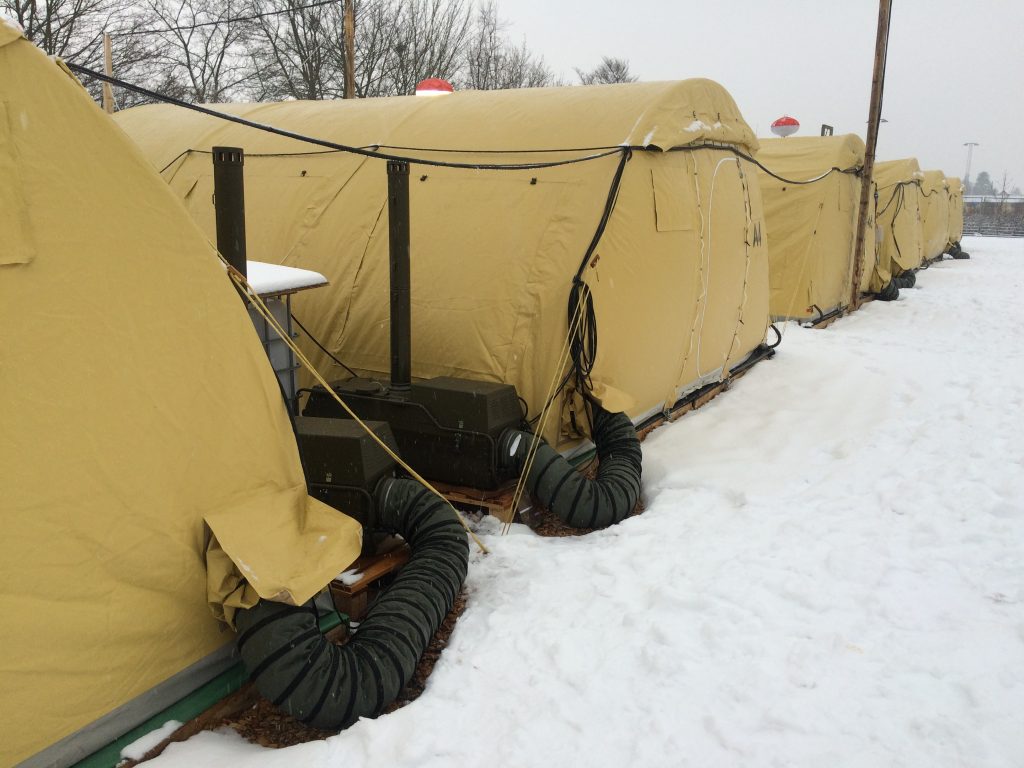 NORLENSE TENTS ARE INTENDED FOR USE IN EXTREME CLIMATE CONDITIONS:
Operating temperature range -45 ° C to + 70 ° C
Wind speed approx. 145 km / h
Snow load approx. 50 kg / m2
TENTS HAVE LOW LOGISTIC COSTS
The tent does not require expensive maintenance and its compressed air frame does not require constant filling.
The metal parts of the tent, pressure frame – in the case of Norlense are made of seaproof aluminum, which makes it durable (the frame has a 10-year warranty)
The tent when packed does not take up much space (5×6 tent can fit on a EUR base) and does not require special storage conditions
TENTS ARE EASY TO SET UP AND DOWN
Setting up one tent approx. 12 min and putting it together approx. 15 min as work for 2 people.
A compressor or a portable compressed air cylinder is required to set up the tent.
The tent itself and all its accessories are easy to install and remove.
Gallery